Assalamualaikum...Hai....
Heartbeat.com ... anyone heard before? This website is actually selling a variety of ONLINE personalized GIFT STORE. Hearbeat provide personalized & unique gifts such as T-shirts, mugs, puzzles and so on that printed with your photos and special wording on it. Heartbeat also provide bulk T-shirts printing, trophies, banners, promotional items, corporate gifts etc.
How to earn free money? Sharing is Caring....glad it .... only free register of Heartbeart ....can choose the categories....try the simple steps....
Please follow the steps below...
1~~ Click the banner below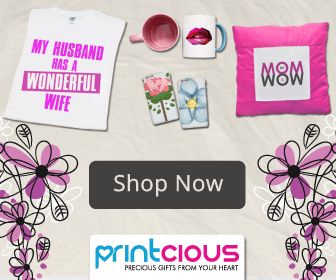 2 ~ Click ICON heartbeat circle of magenta below
3 ~ Click the CREATE ACCOUNT is an account and fill in your information and click CONTINUE
4 ~ When u create an account, click MY HB! Affiliate ...circle of magenta
5 ~ Select the appropriate payment. Tick ​​AGREE and click CONTINUE.
6 ~ Click on GET A CODE as in the circle of magenta below
7 ~ Copy the CODE into your blog, and follow the steps below
8 ~ To check the earning....click MY HB!Afflicate
So easy....right? What else....do not waste your time...you can try ....... It is better start from now.....no loss to try......money will go without you realizing it ......good luck....
Special thanks to lillyshoppe.blogspot.com for sharing.